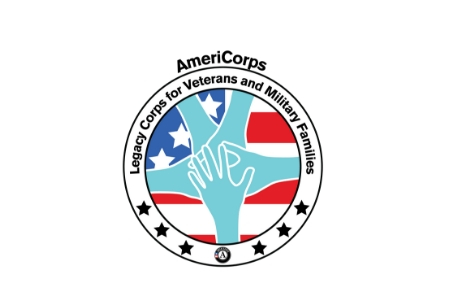 TLS Veterans partnered with Legacy Corps for Veterans and Military Families in 2018 to become just one of 14 sites in 9 states. Currently the program is expanding from the Rockford area to McHenry and Lake counties.
The Legacy Corps provides caregiver and veteran support services by and for veteran and military families.
Services are designed to decrease the care giving burden and stress and empower the caregiver and care recipient through education and community resources to maintain and improve their quality of life.
Interested in volunteering? Contact: Donna Ballard-Roth, Program Manager at dballardroth@tlsveterans.org or 815-404-3673
This position serves 5-10 hours per week as a member of Legacy Corps for Veterans and Military Families; a federal grant administered across the US by Arizona State University. This is a volunteer position (title of "Member") that receives a small stipend each month.
The position receives training to provide non-medical respite to veteran caregivers, as well as direct support to veterans in need. This support can be provided in a variety of areas across Northern IL, with the home base being at our office in McHenry or Rockford.
This is a deeply satisfying position; caregivers are appreciative of the relief and training you offer to them and the veterans are appreciative of the care and concern they receive from you.